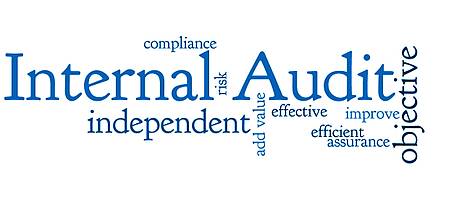 AUDIT INTERNAL OHSAS. Top management dari setiap organisasi yang telah dengan segala upaya merancang, mempersiapkan dan melaksanakan Occupational Health & Safety Management System berdasarkan OHSAS 18001:2007 akan selalu bertanya tentang keefektifan dari pelaksanaan System tersebut. Salah satu cara untuk mengetahui apakah System telah dilaksanakan secara efektif atau tidak adalah dengan melakukan Internal Audit. Hasil dari Internal Audit akan digunakan sebagai salah satu masukan dalam Management Review yang disyaratkan oleh OHSAS 18001:2007.
Kapan Internal Audit harus dilaksanakan, bagaimana caranya dan siapa yang harus melakukan Internal Audit, serta apa yang harus dilakukan dengan hasil Internal Audit? Dalam pelatihan tiga hari ini peserta akan mendapatkan jawaban dari pertanyaan itu semua, serta dilatih bagaimana cara melakukan Internal Audit, termasuk praktik langsung melakukan Audit Internal di Perusahaan.
TUJUAN
Setelah pelatihan ini, diharapkan peserta :
Memahami persyaratan OHSAS 18001:2007
Memahami apa dan kenapa diperlukan Internal Audit
Mengetahui cara melaksanakan Internal Audit
Memahami kompetensi yang diperlukan untuk menjadi Internal Auditor
Mengetahui cara menganalisa hasil Internal Audit
Mengetahui cara menindak lanjuti hasil Internal Audit
MATERI
Pada dasarnya materi pelatihan ini terdiri dari :
Occupational Health & Safety Introduction
Summary of Key Changes between OHSAS 18001:1999 and OHSAS 18001:2007
Overview of OHSAS 18001:2007
Internal Audit
Workplace Stress
Audit Performance
Audit Closing, Reporting and Follow Up
Audit Check List
Audit Internal Simulation
PESERTA
Yang perlu menghadiri training OHSAS 18001 Auditor adalah: Operation/Production Manager, HRD Manager, Training and Development Manager, Management Representative (MR), Superintendent/Supervisor, Para Praktisi K-3, Dan semua yang terkait dalam pengembangan K-3 di perusahaan.
PEMATERI
Tim Pemateri / Instruktur atau Narasumber yang kami ikut libatkan terdiri dari para Akademisi / Praktisi yang berkompeten dibidangnya dengan Metode Presentasi, Diskusi, Bedah Kasus dan Simulasi.
DURASI
2 Hari di Yogyakarta (lokasi lain dapat di-request sesuai kebutuhan dan jumlah peserta).
INVESTASI
Rp 6.000.000,- / peserta plus penginapan 2 malam
Rp 4.250.000,-/ peserta tanpa penginapan
Minimal running 3 peserta
Fasilitas
Modul, antar jemput bandara, souvenir, cofee break 2x, makan siang 1x
In House : Rp. 13.000.000,-
Belum termasuk : pajak, copy materi, tiket pulang pergi trainer dan tim, penginapan dan tempat training.
KONTAK
Ria Nisbi
Phone: 081325401400
………………………………………………
Yuni Nisbi
Phone: 085869459892
………………………………………………
Nisa Nisbi
Phone: 085257727277
………………………………………………
Karin Nisbi
Phone: 085869459893
………………………………………………