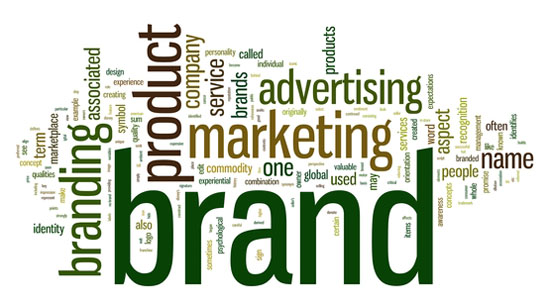 Di era bisnis dengan persaingan yang sangat ketat antar perusahaan dengan berbagai macam produk yang beredar dipasar menjadikan setiap manager marketing harus menyiapkan strategi tentang brand management. Brand management merupakan salah satu faktor yang membuat produk tetap eksis di mata konsumen. Pelatihan Brand Management ini akan mempelajari tentang konsep dan implementasi brand management, mulai dari perencanaa brand, proses manajemen brand, audit brand dan langkah-langkah dalam mendesain brand yang sukses di pasar.
TUJUAN & MANFAAT TRAINING
Peserta pelatihan mampu memahami konsep dan implementasi brand management
Peserta pelatihan mampu mampu mendesain brand yang sukses
Peserta pelatihan mampu mampu mengaudit dan mengevaluasi brand
Peserta pelatihan mampu mampu melakukan perencanaan media untuk brand equity
Peserta pelatihan mampu mampu melakukan perencanaan promosi untuk brand development
MATERI TRAINING
Berikut adalah ringkasan materi pelatihan Brand Management in Marketing
Introduction to Marketing and Brand Management
What is brand management
The primary responsibilities of brand managers
Trends in brand management
The benefits strong brands deliver to organizations
The brand management process
Element of Brand loyalty
Steps to helps brands connect emotionally to their customers:
Develop success (re)position a brand
Create and manage a strong brand identity
Develop a brand identity system and standards
Develop a powerful brand tagline
Publicity and word-of-mouth marketing to a brand's advantage
Using blogs and other social media to build brands
Evaluate advertising campaigns and develop a successful direct marketing campaign
Develop a strong brand marketing plan :
Marketing tools and techniques
Use internal communication, education and training and organization design to align the organization in support of the brand
Develop a brand building organization and transform employees into enthusiastic brand champions
Conducting Brand audit and brand equity
Measurement of the asset value of a brand
Managing brand using point-of-sale (POS) data in managing brands
Qualitative and quantitative brand research methodologies and approaches
TARGET PESERTA PELATIHAN
Manajer Sales & Marketing
Brand Manager
Staff Sales & Marketing
Semua pihak yang membutuhkan pengetahuan seputar Brand Management
METODE PELATIHAN
Penyampaian konsep
Diskusi kelompok
Latihan
Studi kasus
WAKTU & TEMPAT
Yogyakarta
2 hari
Lokasi lain dan in house dapat menyesuaikan kebutuhan perusahaan, training juga dapat dilakukan pada saat week end
INVESTASI
Rp. 5.000.000,- / peserta
Rp. 4.000.000,- / peserta jika perusahaan langsung mengirimkan 3 peserta
Rp. 3.500.000,- / peserta jika perusahaan langsung mengirimkan 5 peserta
KONTAK
Untuk informasi lebih lanjut anda dapat menghubungi tim marketing kami.
INSTAGRAM KAMI DI @NISBI_TRAININGKONSULTAN