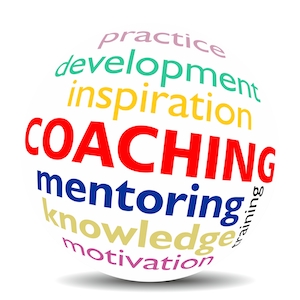 Seorang atasan diharapkan memiliki kemampuan dalam hal coaching, counseling dan mentoring (CMC) sehingga dapat mengarahkan bawahannya secara efektif untuk mampu mencapai kinerja yang optimal dengan memaksimalkan potensi yang dimiliki. Hal ini dapat dilakukan dengan cara mengamati, menilai, mengarahkan , memberi contoh, membimbing dan melakukan interaksi dengan cara  yang efektif. Oleh karena itu training ini dilakukan untuk membantu para atasan (manager, supervisor dan sebagainya) agar memiliki pemhaman tentang konsep dan aplikasi  coaching, counseling dan mentoring (CMC) yang efektif sehingga dapat diaplikasikan secara optimal terhadap anak buah mereka.
Materi Training Mentoring, Coaching, and Counseling
Introduction to Mentoring, Coaching, and Counseling
Define mentoring, coaching, and counselling
When conducting Mentoring, Coaching and Counselling
Who can be as mentor, coach and councellor
Key Principles of Effective Mentoring
3. Fundamentals of Effective Coaching
TOPIC model
Relationships
Motivating people to become a high performer
Being an inspiring leader
Creating accelerated learning environment
Keys to Successful Coaching
Self-development
Language
Leaderships
Coach high potential employees
Effective Counseling Practices
People problem
Problem problem
Role play
Conducting Counseling for Positive Impact
Steps and techniques
Do's and don'ts
Essential Skills for Effective Mentoring, Coaching, and Counseling
Approaches
Listening skills
Questioning
Giving/obtaining feedback
Problem solving
Critical thinking and creativity
Handling Emotions and Conflict
Anxiety, fear, anger, depression and hopelessness
Attitude problems
Poor performers
Other business ethics related concern
concern
Peserta
Manajer, Supervisor atau siapapun yang berkaitan dengan materi ini.
Metode
Presentasi, Diskusi , Role Play , Case Study
FASILITAS
Termasuk : trainer, modul, sertifikat, meeting room, lunch, Coffee break 2x, antar jemput dari bandara ke penginapan
Investasi
Rp. 5.500.000,- / peserta
KONTAK
Untuk informasi lebih lanjut anda dapat menghubungi tim marketing kami.
INSTAGRAM KAMI DI @NISBI_TRAININGKONSULTAN