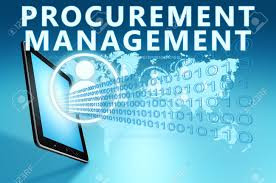 Smart Negotiations For Purchasing Para Buyer ataupun staf pembelian setiap hari selalu terlibat dengan negosiasi. Apakah negosiasi dengan pihak internal (user) ataupun dengan pihak luar yaitu vendor/supplier. Negosiasi lebih dari sekedar proses tawar-menawar (bergaining) dimana banyak para buyer hanya mengejar harga termurah dan bukannya kesesuaian terhadap sasaran negosiasi itu sendiri. Dalam negosiasi diperlukan pemahaman situasi dan ketrampilan khusus agar sasaran pengadaan barang/jasa dapat tercapai.
MATERI
Sekilas tentang Supplier Relationship – Apakah anda perlu bernegosiasi dengan semua supplier anda?

Total Cost of Ownership (TCO)
Range of supplier relationship
Purchasing product portfolio

Mendefinisikan negosiasi

Pandangan permusuhan
Pandangan saling menguntungkan

TCO : total cost of ownership

4 elemen TCO
Price Analysis
Cost Analysis
Dollars-and-numbers
Mendapatkan TCO terendah

Persiapan utk negosiasi 1

Apa yg dapat dinegosiasikan?
Rencana negosiasi
Konsesi / kompromi
3 levels dlm concession strategy
Negosiasi dgn concession strategy
Sertifikasi/ kualifikasi supplier
Checklist Sertifikasi supplier pendahuluan
The Do-ability assessment

Strategy negosiasi

Strategi: Win-Lose
Strategi: Lose-Win
Strategi: Lose-Lose
Strategi: Win-Win
Communication skill

Elemene Lateral: Speaking, listening, reading
Elemen figurative: open mind, body language
Faktor interpersonal

Analytical
Practical
Amiable
Extravert
Taktik & kontra taktik

Maneuver
Flyers
Gambits
The Ruses
Latihan/praktek/ role play:

3 levels dlm concession strategy
Strategi negosiasi.
Template negosiasi
Taktik negosiasi
PESERTA
General Manager,
Manager,
Assistant Manager,
Supervisor,
METODE
Pemaparan
Diskusi
Evaluasi
FASILITAS
Termasuk : trainer, modul, sertifikat, meeting room, lunch, Coffee break 2x, antar jemput dari bandara ke penginapan
INVESTASI
Rp. 5.500.000,- / peserta
KONTAK
Untuk informasi lebih lanjut anda dapat menghubungi tim marketing kami.
INSTAGRAM KAMI DI @NISBI_TRAININGKONSULTAN