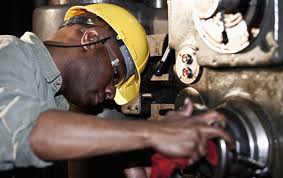 Modern Safety And Loss Control Management Course
PENDAHULUAN Modern Safety And Loss Control Management Course

Some managers do not understand how much accidents and other loss-producing events really cost. Wearing the blinders of traditional thinking in the area of accidents, they are likely to see only the costs of medical treatment and workers compensation. What is worse, they may accept these as the envitable costs of "doing business", or assume that accident costs are borne by the insurance carrier. Even fewer managers understand that the same factors which are creating understand are also creating production losses as well as quality and cost problems. To understand the modern safety and loss control management is to take the significant steps in the identification, assessment and control of all losses.
TUJUAN Training Modern Safety And Loss Control Management Course

After attending this course, the course participants will be able to :
Understand the Republic Indonesia / Government & International Safety Regulations
Implement modern safety and loss control management principles .
Analyze the real causes , cost of accidents and other losses, and a functional framework for analyzing their sources and controlling their effects.
Conduct professional management approach to provide operational strategies for improving overall management.
MATERI Modern Safety And Loss Control Management Course

Introduction to R.I. Government and International Safety Regulations.
The Modern Evolution of Safety Management
The Causes and Effects of Loss
Management Control of Loss
Planned Inspections
Personal and Group Communications
Leadership and Employee Training
Principles of Occupational Health
Fire Loss Prevention and Control
Principles of Accident/Incident Investigation
Property Damage and Waste Control
Case Study, Group Discussions and Presentations, Safety Film/VCD Shows
Pre-Test, Post-Test and Course Evaluation
PESERTA
Managers, Superintendents and Supervisors of all Departments, such as Production, Maintenance, Logistics, Engineering, Safety/HSE/SHE/EHS/Loss Control/Loss Prevention, Medical, Utilities and Services, Security, Personnel/Human Resources and who ever concern with the Safety and Loss Control aspects.
PEMATERI
Tim Pemateri / Instruktur atau Narasumber yang kami ikut libatkan terdiri dari para Akademisi / Praktisi yang berkompeten dibidangnya dengan Metode Presentasi, Diskusi, Bedah Kasus dan Simulasi.
DURASI
2 Hari di Yogyakarta (lokasi lain dapat di-request sesuai kebutuhan dan jumlah peserta).
INVESTASI
Rp 6.000.000,- / peserta plus penginapan 2 malam
Rp 4.250.000,-/ peserta tanpa penginapan
Minimal running 3 peserta
Fasilitas
Modul, antar jemput bandara, souvenir, cofee break 2x, makan siang 1x
In House : Rp. 13.000.000,-
Belum termasuk : pajak, copy materi, tiket pulang pergi trainer dan tim, penginapan dan tempat training.
KONTAK
Ria Nisbi
Phone: 081325401400
………………………………………………
Yuni Nisbi
Phone: 085869459892

 ………………………………………………
Nisa Nisbi
Phone: 085257727277
 ………………………………………………
Karin Nisbi
Phone: 085869459893
 ………………………………………………